By the end of the course, you will have:
complete confidence in your accent
total control of your pronunciation
clarity of difficult to pronounce sounds
the ability to teach pronunciation to your students
The Course involves:
gaining a deeper understanding of the sounds in the English language
being able to comprehend fast speech more easily
making your own pronunciation clearer and more fluent
removing any self-doubt of your own pronunciation
receiving tailored one-to-one advice and tips on your personal pronunciation challenges
Group sizes between 2 and 6 in order to maximise learning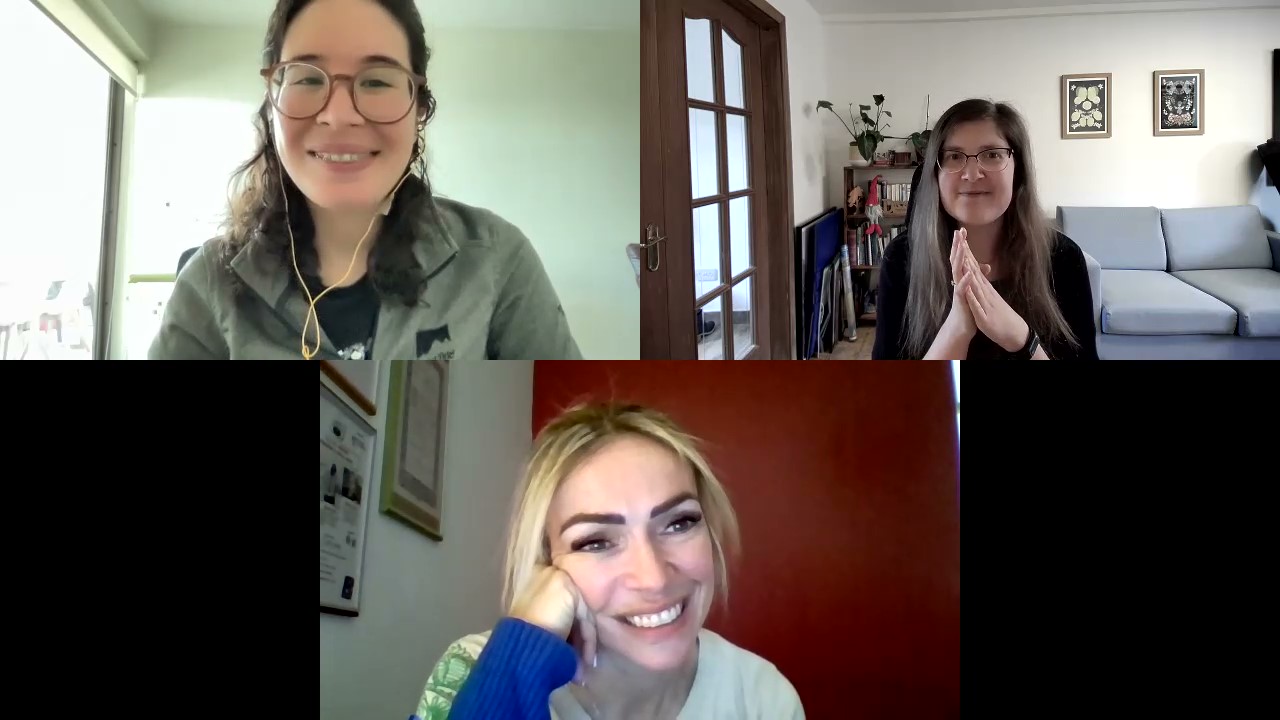 A short one-minute testimonial from Dalila Manca who took part in the pronunciation course earlier in 2022.

Bonus Support
This course includes full email support between sessions during office hours as well as assignments to practise what is being learnt each week (worth up to £100).
Bonus Speaking Opportunity
Everyone signed up to this course has the opportunity to attend our monthly conversation club (via Zoom), to share thoughts and ideas with others and to practise speaking English in a relaxed environment (worth £75).
Bonus for this month only
If you sign up before the end of the month you will also gain free access to my online platform to help you review the aspects of pronunciation covered during the programme (worth £100).
Course Dates 2022
Each course will take place over 10 weeks, on the following dates:
Evening Course:
23rd August 2022
11th October 2022
15th November 2022
Tuesday evenings from 17:30-18:30
Morning Course:
25th August 2022
13th October 2022
17th November 2022
Thursday mornings from 9:30-10:30
All times given are BST (April - October) or GMT (November-March), please check your local time with this time converter.
After each session all notes from the class will be sent to you via email.
If you are unable to attend a session, a recording will be sent for you to watch.
Prices start from £300 +VAT. Payment plans are available


Free 15-minute Discovery Call
Is this the course for you?
Let's chat and confirm this is the right choice for you.
Frequently Asked Questions
Can I get a refund if I'm unhappy with my purchase?
Of course we're confident you'll be delighted with our course, but if not, we will offer a full refund if requested within 14 days of the coaching starting.
How do I schedule my appointment?
The group coaching sessions are at set times and on set days. Upon purchase you will be given login details for Zoom. If you're unable to make any of the sessions you will receive a recorded copy of the coaching.
Do I have to stop after my 10 sessions?
Absolutely not! If you find yourself in need of more coaching, simply purchase the product again.
Alternatively, discuss your needs with Jennie and we'll work out the best next step for you.